How Long Do Dental Crowns Last?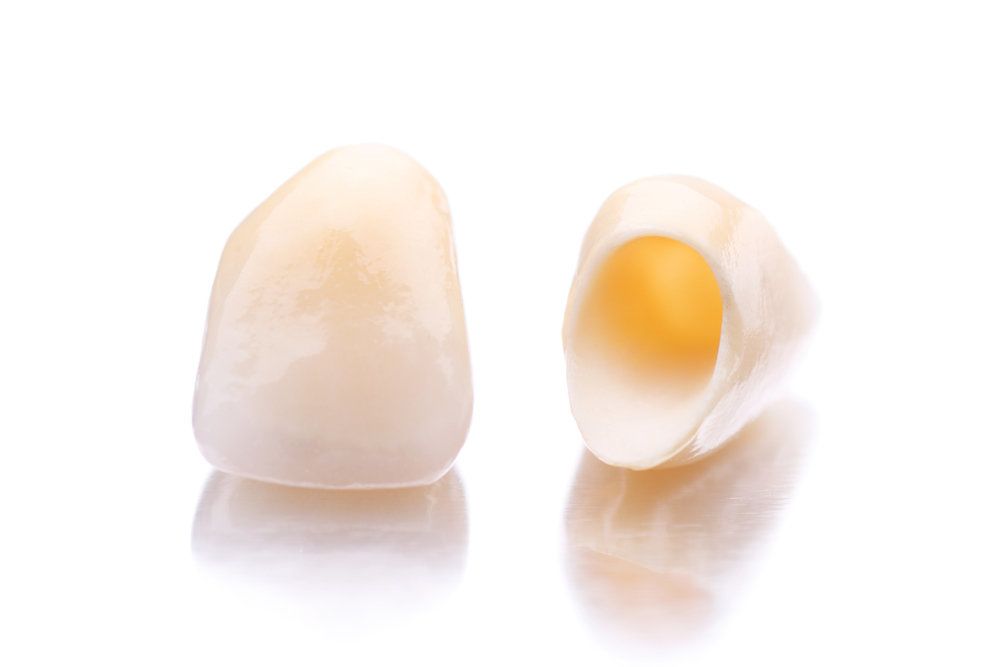 Porcelain crowns are an important treatment that can protect damaged teeth and save them from extraction.
The porcelain used for dental crowns is a durable material that can withstand many years of normal dental wear. Properly caring for your dental crowns can help prolong their lifespan, but at some point, they will likely need to be replaced.
If you have been wondering how long dental crowns last, Glastonbury, CT, dentist Steven M. Balloch is happy to answer this question and more during patient consultations.
Dental Crowns Can Last for More Than 10 Years
Dental crowns are a long-lasting restorative treatment. With proper care and maintenance, they can protect treated teeth for over 10 years, sometimes as long as 15 or 20 years.
When dental crowns aren't properly cared for, they may need to be replaced before their expected lifespan is up.
When Do Dental Crowns Need to Be Replaced?
Dental crowns need to be replaced when they become damaged, for example if they become chipped or cracked. Once a dental crown is damaged, it's important that it is replaced to prevent bacteria and plaque from reaching the supporting tooth and causing decay.
Damage may occur over time, possibly taking as long as 15 years, from daily wear. Sometimes damage happens sooner from an accident, from grinding the teeth, or using the teeth as tools to open packages or cut things.
If oral health is neglected, the tooth supporting a dental crown may develop decay and require the crown to be removed and replaced much sooner than expected.
How Can I Prolong the Lifespan of My Dental Crowns?
Our Glastonbury patients should expect their dental crowns to last over a decade with proper care. Fortunately, caring for dental crowns, and prolonging their lifespan, is just as easy as caring for the natural teeth. These tips can help.
Practice Good Oral Hygiene
Practicing good oral hygiene is one of the most effective ways to prolong the life of dental crowns and keep the smile healthy.
The teeth should be brushed at least twice a day for a full two minutes each brushing. Flossing is also important and a good way to prevent plaque and bacteria from settling around the gum line.
Don't Chew or Bite Hard Objects
Chewing on hard objects, like pen caps and pencils, can drastically shorten the lifespan of dental crowns and damage the natural teeth.
In addition to chewing on hard objects, using the teeth as tools can also fracture and damage dental crowns.
Wear a Mouth Guard If You Grind Your Teeth or Play Contact Sports
It's common for people who grind their teeth to seek dental crown treatment to restore worn down teeth. However, placing dental crowns doesn't generally stop someone from grinding their teeth. Because of this, it's important to wear a mouth guard to bed to prevent wear.
Those who play contact sports and have dental crowns can also benefit from wearing a mouth guard. A mouth guard can help protect the teeth and crowns from a sports-related injury.
See Your Dentist for Regular Checkups
Scheduling regular checkups every six months at our Glastonbury practice is a good way to protect oral health and prolong the life of dental crowns.
During a dental checkup, dental crowns and supporting teeth can be checked for damage and thoroughly cleaned, further prolonging the lifespan of dental crowns.
Schedule an Appointment
For more ways to prolong the life of your dental crowns, or to discuss your dentistry needs, we welcome you to call our friendly staff at (860) 659-8660 and schedule an appointment.
Related to This