Discomfort After Invisalign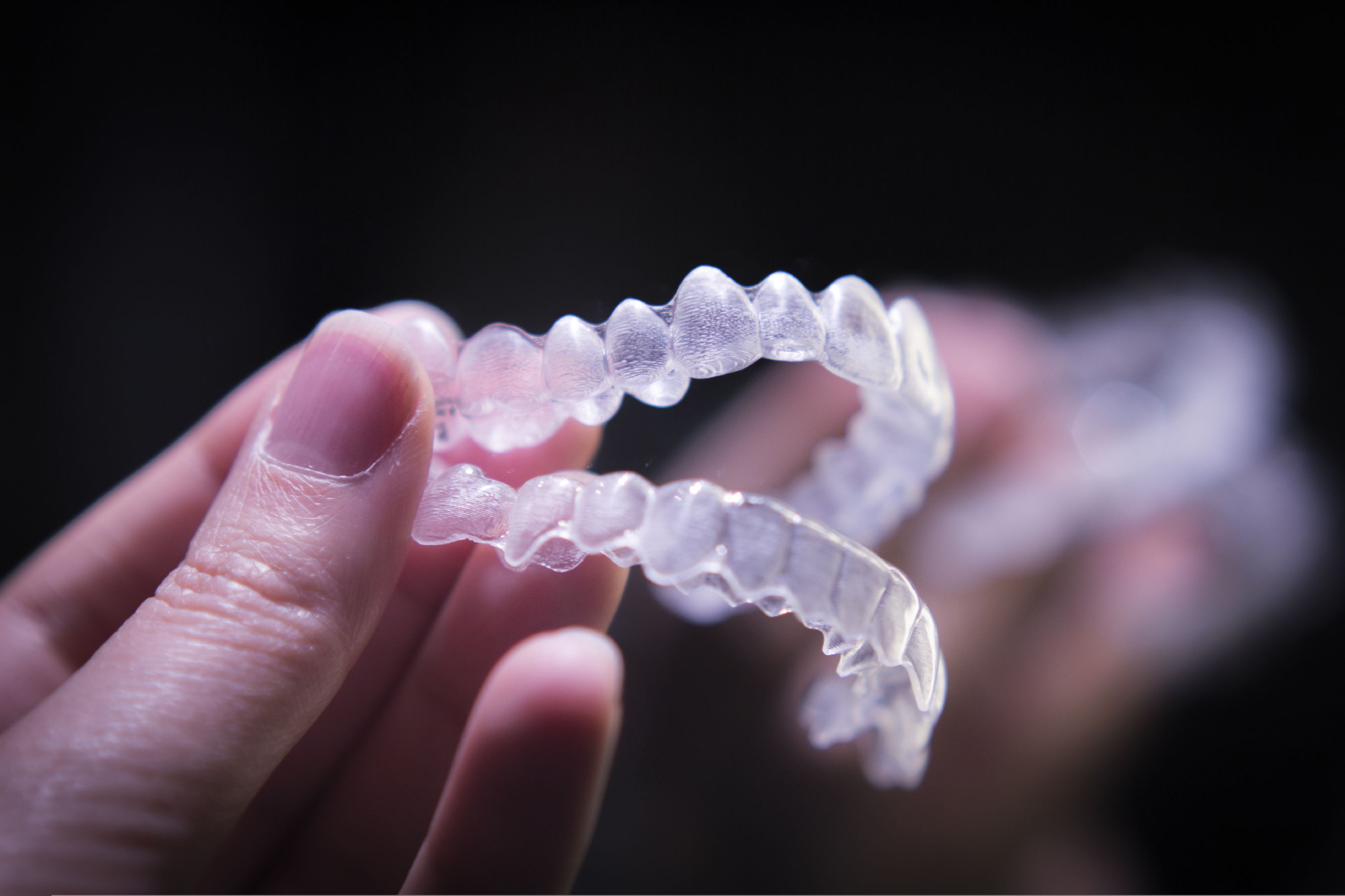 Adults and teens who have crooked teeth no longer need to get braces. Instead they can undergo Invisalign® treatment, which is a form of invisible orthodontics. Using clear plastic aligner trays, Invisalign patients can eat their favorite foods without hassles and experience little if any self-consciousness. Numerous patients at our Glastonbury, CT practice have benefitted from Invisalign.
Dr. Steven Balloch and Dr. Joshua Lomke always focus on the treatment process and patient aftercare to ensure the best possible results. With that in mind, we want to consider discomfort from Invisalign treatment, both during the actual procedure and after a patient's teeth have been straightened.
Does Invisalign Hurt?
Invisalign doesn't hurt, but it can cause some discomfort as patients are undergoing treatment. This discomfort is comparable to the discomfort experienced when undergoing traditional orthodontic procedures with braces.
Thankfully the discomfort you experience during Invisalign treatment is minimal, and it can be managed quite easily at home.
Why a Little Soreness Is Natural
During Invisalign treatment, your teeth are being shifted into a different position. This is bound to cause some pressure and tension on your teeth. As a result, your teeth may feel a bit tender and sensitive.
The soreness tends to occur when you start wearing a new set of aligners. Since a new set of aligners is used every two weeks, patients will expect a bit of transitional soreness during the procedure as the treatment progresses. Don't worry, this is normal.
Discomfort During the Actual Procedure
The discomfort during the actual Invisalign procedure tends to last only a few days after the newest aligner in the sequence is put in. Thankfully the soreness diminishes each day, and patients get used to the pain without too many issues. To deal with pain during Invisalign treatment, we recommend the following:
Put in new aligners at night to sleep through the pain
Eat soft foods for the first few days to relieve pressure as you bite
Suck on ice cubes if to numb the mouth a bit
Use over-the-counter pain relievers if you need to
Why You May Experience Discomfort After Treatment
The end of an orthodontic procedure can be a peculiar time. Your teeth will be properly aligned, but they may still feel tender since they're used to the aligners being in place. As you bite and chew again, you might notice some sensitivity of your teeth.
This is normal after many people finish an orthodontic procedure, whether it's Invisalign or traditional braces. Thankfully the discomfort is only temporary and will fade as you get used to life without Invisalign aligners on.
Tips for Dealing with Post-Invisalign Discomfort
To deal with post-Invisalign discomfort, we suggest the following tips:
Eat soft foods to start until the tenderness has faded
Wear your retainers as directed
Brush your teeth with a toothpaste for sensitive teeth
Use a cold compress against you cheek and lips as needed
Take over-the-counter pain relievers if you have to
Discuss Your Issues with Our Dental Care Team
If your post-Invisalign discomfort does not fade on its own, it's a good idea to speak with your dentist about these problems. We can determine if you need further dental treatment or assistance and design a treatment plan that is well suited to your needs.
Learn More About Invisalign
To learn more about Invisalign and if it's a good option for you, be sure to contact our skilled cosmetic and restorative dentists. Dr. Balloch and Dr. Lomke can be reached by phone at (860) 659-8660.
Related to This