Chronic Teeth Grinding (Bruxism) and Dental Damage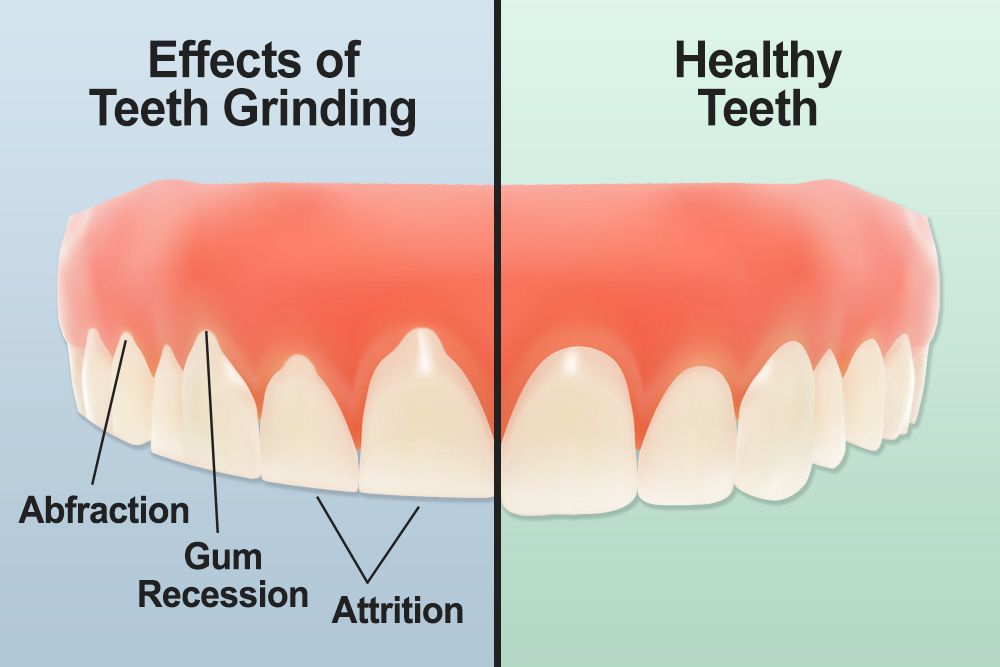 Many individuals occasionally grind or clench their teeth in moments of stress. However, those who suffer from chronic grinding and clenching, a condition known as bruxism, can develop serious dental damage and jaw pain. Fortunately, there are treatments available to ease symptoms and address the underlying cause of the condition.
At the practice of Dr. Steven M. Balloch in Hartford, CT, we often begin with the most conservative solution. Custom-made night guards provide relief for most patients. Other treatment options include orthodontics and the placement of dental crowns. With a range of options available, most patients can find long-term relief from their chronic discomfort.
Bruxism Causes
TMJ disorder and stress are the most common causes of chronic teeth grinding and clenching.
Less commonly, bruxism is the result of an imbalanced bite or missing teeth. Normally, the force of your bite should be distributed evenly across all of the teeth.
Most patients clench and grind their teeth and night while they sleep. As a result, many patients don't even realize that they suffer from the condition.
Bruxism Symptoms
Bruxism may seem like a minor concern, but it can actually result in significant discomfort and severe dental damage. The condition can result in:
Dental erosion
Small cracks or chips in the teeth
Dental sensitivity due to worn enamel
Jaw pain
Limited motion in the jaw
Sores on the inside of the cheeks
Swelling along the jawline
Fractured teeth
Mouth Guards
Oral appliances are effective for the majority of our Hartford area patients. These devices, often referred to as mouth or night guards, are custom-made for each individual.
Mouth guards are worn directly over the top teeth, or both dental arches, to prevent the teeth from touching. Although several types of mouth guards are available at drug stores, dentist-supervised treatment provides more protection. Because they are precisely fabricated using detailed impressions, they typically provide a more comfortable fit as well.
Restorative Dentistry and Bite Correction
If alignment issues are the root cause of your condition, additional treatment may be required. A general dentist may collaborate with a restorative specialist or orthodontist to create a comprehensive treatment plan. Your doctor may recommend:
Orthodontic treatment: Straightening crooked teeth can redistribute force across the patient's bite.
Dental crowns: Crowns can restore worn or broken teeth to their proper height, reducing the urge to grind and clench the jaw.
Tooth replacement: Although bridges and dentures can replace lost or extracted teeth, dental implants are the most stable solution.
Surgery: In extreme cases, jaw surgery may be necessary.
Contact Our Practice
Bruxism treatment can have enormous benefits for a patient's health and overall quality of life. Over the long-term, it can greatly reduce the risk of dental damage. Patients can not only find relief from symptoms but may be able to avoid the hassle and cost of restorative treatment in the future.
Contact our practice online or call us in Hartford at (860) 659-8660 to schedule an appointment at our practice. We can diagnose your condition and recommend an appropriate treatment plan.
Related to This