Invisalign® Cost: Customized Straightening Plan
Invisalign® cost varies according to many factors, including the complexity of your case and the time your treatment will take to complete. The practice of Steven M Balloch, DDS is glad to help patients understand what Invisalign® treatment costs during the initial consultation. Invisalign® gradually straightens your teeth with a series of custom-made clear plastic aligners. To learn more about Invisalign® cost, contact our Hartford office and schedule a consultation.
I'm a Field Engineer in a high tech field, and in front of clients often. When I arrive, the client is usually stressed because the work flow has stopped. Now I can break the tension with a confident smile. I've also had a handful of complete strangers compliment my smile. I'm sure I'm not the first to experience such fantastic results! Thank you so much.
About Invisalign®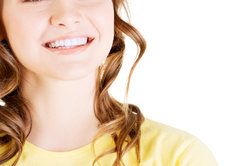 Invisalign® is an orthodontic treatment that uses a series of transparent aligning trays to reposition teeth gently and discreetly. Before starting your Invisalign® treatment, your dentist will meet with you to determine your needs and note your goals. Next, impressions and digital photographs will be taken of your teeth, using them to plan your treatment and show you how your teeth will move at each stage. Every two weeks, you will graduate to the next aligner in the series, which will move your teeth closer to their proper position. Most patients wear the aligners for about one year before transitioning to nightly Vivera® retainers to maintain their new smiles.
Invisalign® Candidates
You may be a good candidate for Invisalign® if:
You want to correct gapped teeth, overbite, underbite, open bite, crowding, or crossbite.
You are in good overall and oral health.
You can take responsibility for wearing and changing your aligners in accordance with the schedule your dentist creates for you. In order to achieve the desired results, patients must wear their aligners at least 22 hours a day, and brush and floss after eating or drinking.
Cost Factors
Your dentist will customize your Invisalign® orthodontic treatment to your particular needs and wishes. Factors that can affect the cost of Invisalign® include:
The duration of your treatment. Some patients will only need to wear aligners for a few months, while others' Invisalign® treatment could last more than a year.
The complexity of your case.
Your insurance. Different insurance providers cover varying percentages of orthodontic treatment costs.
Your dentist will discuss the estimated price of Invisalign® when planning your treatment.
Invisalign® Is a Wise Investment
Straightening your teeth has both cosmetic and medical benefits. In addition to improving the look of your smile, straighter teeth are less vulnerable to infection and decay. The bone is also more stable around straight teeth, straight teeth are more stable over time than crowded teeth, and straight teeth are easier to keep clean. Many patients want a straighter smile, but dread the appearance and discomfort of traditional braces. Since Invisalign® is virtually invisible, you can feel more confident with your smile during treatment. In addition, these transparent aligners are removable, allowing you to more easily eat, drink, and maintain your dental hygiene. Since they are smooth, Invisalign® aligners are often more comfortable than bracketed braces. Visit the Invisalign® section of our smile gallery to see actual patient results.
Making Treatment Affordable
We are committed to helping all of our patients enjoy more confident smiles. We provide CareCredit® monthly financing for qualified patients. You can also apply your Flexible Spending Account (FSA) to Invisalign® treatment.
Correct Your Smile Discreetly
Invisalign® orthodontic treatment is the simple, discreet, and comfortable way to straighten your teeth. To learn more about Invisalign® or schedule a consultation, contact our office today.
Smile Gallery: Patient Results
View More Patient Photos <